Download our installer from the link below.
https://cdn.skypbx.com/screenshots/skyPBXforBusiness-3.20.1.exe
If you are prompted with this popup below click on more info.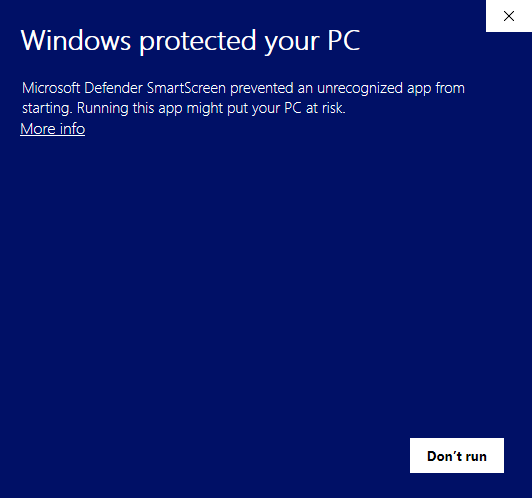 Then you will click Run Anyway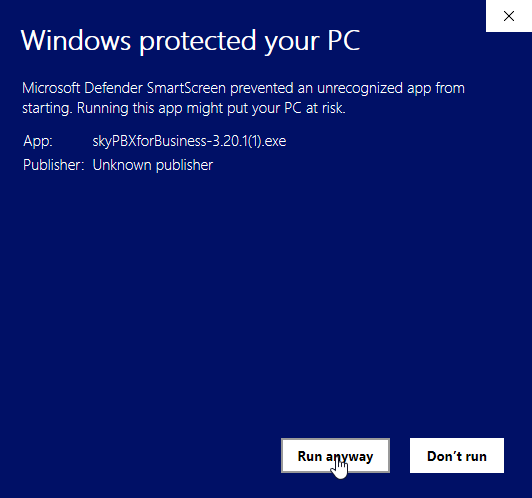 The installer will now begin taking you through the wizard.
Choose your language from the dropdown.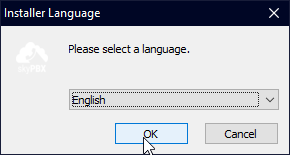 Then the reset is just clicking next and then Finish.
Run the skyPBX for Business softphone and you will have a application that looks like this.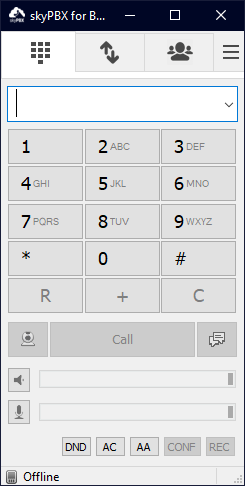 Click on the top right of the application

to get to the settings menu.
Click Add Account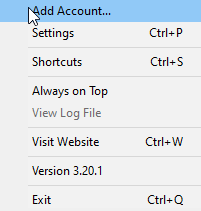 You should have been given your login credentials from your admin. Make sure to fill in the fields that we have filled out here on this image. The things that will stay the same like we have in our image is Voicemail Number, Transport being UDP+TCP, and Publish Presence.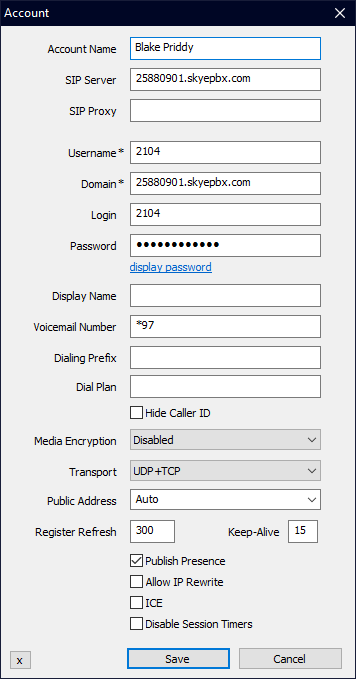 The settings you will have to fill in are Account Name, SIP Server, Username, Domain, Login, and Password.
If all settings are correct your application should have a Green Phone and say Online at the bottom left of the application.